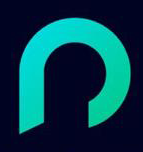 PanaCare
The name PanaCare refers to the similarly pronounced greek goddess Panakeia with her two abilities of medicine and magic, making her known as a healer.
Even the term Panakeia itself, taken in isolation, with the Greek syllable "Pan" and its meaning of "complete, comprehensive, total" in connection with "care", is capable of expressing our understanding of comprehensive care.
PanaCare uses innovative technologies to connect people and their needs with corresponding services.
In the field of health, this requires above all the interoperability of the solutions available now and in the future, but even more so the 360° view of the individual along the entire health journey.
We abstract these current challenges of all the stakeholders within the healthcare system, from patients to caregiving relatives, to their respective core and shift them onto the level of Web3.
This way achieving value-based care represents means shifting healthcare industry towards a more patient-centered, outcomes-based care model.
Coping with the challenges, including data sharing and interoperability issues, that until now made it difficult to provide real value-based care,
now we can unlock its enormous potential to improve the overall quality and efficiency of healthcare delivery, while also improving the patient experience.
Thanks to Web3 as an enabler for data handling, the requirements of the individuals can be met like never before. From the patient to their personal environment and up to health and care professionals. At the same time, full compliance with existing data protection regulations and the regionally very different legal frameworks can be achieved.
The more individuals in the healthcare system not only conceptually, but also actually put the patient at the center with all available options, the better we will be able to care for the patient of tomorrow.
Interoperability
One of the major challenges, not only in healthcare, is the exchange between unwanted and desired data silos. This problem is solved by using Web3 technology. Connecting data in Web3 to use the benefits in real-life.
Compliance
Flexible and individual use of my data is made possible by Identity NFTs and Blockchain technology in general, which allows me to provide my data to service providers flexibly and according to my individual needs and desires. The compliance of the service providers is not only technically created, but also made traceable.
Health Journey
From health prevention to support in old age, all stages of the health journey are covered by interconnected services.
360° Care
The targeted provision of my data allows me to choose from the best possible healthcare services, digitally as well as in person.
Web3
Web3 as the next level of the internet enables me to have Data Ownership and all the resulting usage possibilities.
Health Avatar
Without having to be present in the MetaVerse myself, I can use the achievements in Web3 to organize my health life comprehensively.
PanaCare Software Design | Sahaa Offices | Souk Al Bahar | Downtown Dubai | info@pana.care